Save The Macau Greyhounds!
Posted by Jim Chandler on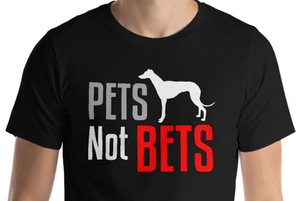 Since the July 2018 closure of the Canidrome in Macau (thanks to the incredible efforts driven by 
Albano Martins
 of 
Macau-based rescue organization Anima
 ), there are more than 500 greyhounds awaiting their forever home. Grey Lives Matter are donating 70% of November Proceeds to Save The Macau Greyhounds to support the massive re-homing project.